CoreLife Holistic Wellness is a Woman and Veteran owned business dedicated to guiding you along the path to wellness. Our practitioners are dedicated to offering you a cutting-edge functional medicine approach to your healing. You will be welcomed as a part of our wellness family.
At CoreLife Wellness be prepared to receive only the finest quality care. Instead of prescription drugs, our practitioners recommend many non- prescription solutions that work very well or better – something so many are seeking today. Typical recommendations may include use of herbs and botanical medicine, clinical nutrition, rebalance programs, lifestyle and mindfulness practices, nutraceuticals and whole food supplements.
---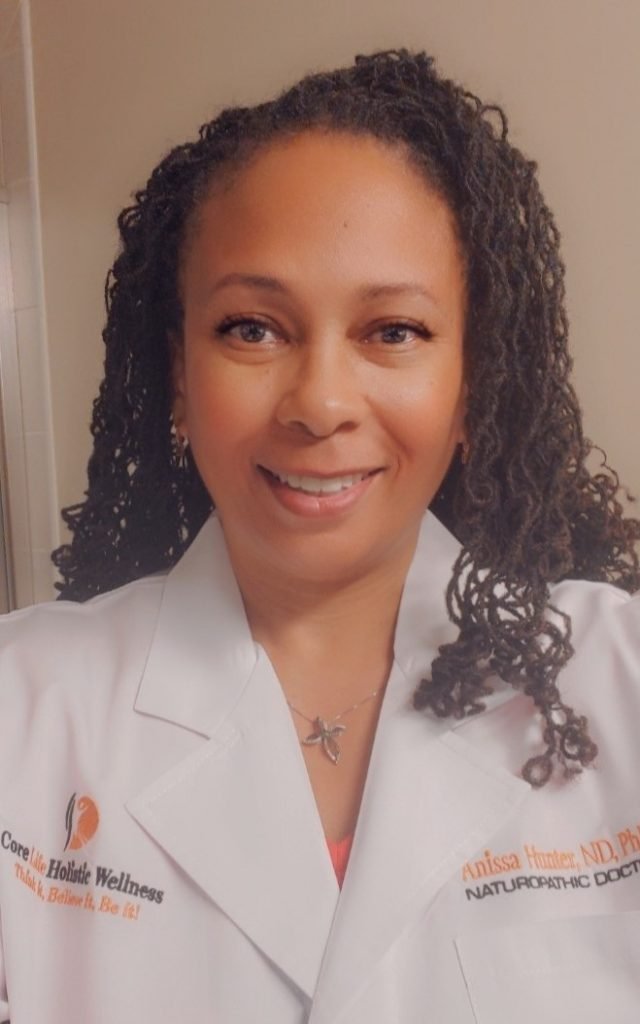 Dr. Anissa Hunter, Phd, ND, CN, MH, LMT
A Holistic Naturopathic Doctor and a female veteran which has over 17 years of experience providing holistic care. Dr. Anissa is passionate about working with her clients to get to the root cause of their dis-ease and educating them, with diet and lifestyle factors needed to achieve long term optimal health.
Nurse Darcell Hill, RN
Nurse Darcell is a Holistic Nurse that focuses on Wellness Coaching and Nutrition. Nurse Darcell has an extensive background in nursing, nutrition which she assist patients mindfully of how you "Feed" your body, through all 5 senses (visual, audio, tactile, taste, or smell) can directly effect what is manifested in your reality, physicality (health status), mental state (mental stability), emotional state (emotional balance), and spiritual state (spiritual awareness.
---
Your health and the health of your family is of paramount importance to our Practitioners here at CoreLife. We look forward meeting you where you are with respect for your history on your path to wellness.